Let's PREVENT homelessness this Thanksgiving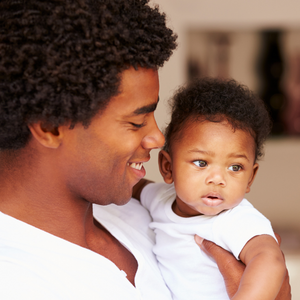 This isn't a pipedream, it is possible. With support from people like you, we can prevent homelessness this Thanksgiving BEFORE it happens.
Preventing families from experiencing the trauma of homelessness isn't just the right thing to do. Preventing homelessness is also more cost-effective than placing someone in an emergency shelter until they can get back on their feet.
Every month the Central Access Point Helpline receives thousands of calls for help. Calls from neighbors who are experiencing homelessness or about to. If there is space, we can prevent homelessness through our Shelter Diversion program. And last year, Curtis called.
Curtis' Family
Nearly homeless, Curtis called the CAP Helpline seeking shelter for himself and his 1-year-old son. They were living doubled up with Curtis' mother but had to leave in a few weeks. The CAP Helpline Intake Specialist placed them into the Shelter Diversion program.
Curtis met with his new Case Manager and Housing Specialist. The Case Manager helped Curtis set goals for increased income and connected him with other community assistance. The Housing Specialist immediately began assisting Curtis by searching for an affordable home in the community.
Soon Curtis found a permanent home. He continued his successes by obtaining furniture for their new apartment and applying for benefits he and his son needed. Finally, a few months later, the family received a housing subsidy through Cincinnati Metropolitan Housing Authority's Housing Choice Voucher Program.
Through Curtis' hard work, and the intervention of programs that PREVENT homelessness, this family has a stable home and a bright future.
How you can help prevent homelessness this Thanksgiving?
Everyday families like Curtis' call for help. And you can be there for them. This Thanksgiving let's raise $4,800 to stop a family from becoming homeless.
Join us and other caring supporters and give the gift of home this Thanksgiving.
Source link