Lived Experience
Lived Experience of Homelessness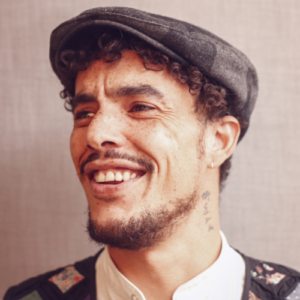 When an initiative is identified as a best practice, people with lived experience of homelessness provide invaluable insight. That insight can hone and modify initiatives to ensure they work.
The Homeless Clearinghouse oversees our local homeless services system. And Strategies to End Homelessness helps to coordinate its work.
Made up of homeless services providers, local government representatives, advocates. As well as people with lived experience of homelessness. This is just one way they help guide our work.
Having people with lived experience working within the homeless services system is tremendously valuable. They bring unique insight to the table. Quickly identifying interventions that get people back into housing.
And identify interventions that don't work.
Additionally, people with lived experience serve on the system's Racial Equity Core Team. Working to address racial equity in all aspects of the local homeless services system. And on the Strategies to End Homelessness Board of Directors.
Five years ago, our community took part in the Youth Homelessness Demonstration Program. Stakeholders were convened and created a plan to end youth homelessness. The plan is KEYS to a Future Without Youth Homelessness.
An integral part of the success of this program is the Youth Advisory Board. As such, they help give valuable feedback about programs and systems. And they designed an asset-based intake form that focused on the strengths of the young person experiencing homelessness.
Focus on Unsheltered Homelessness
In October 2022, we responded to a special Notice of Funding Opportunity to the U. S. Department of Housing and Urban Development (HUD) to address unsheltered homelessness. Our staff convened and met weekly with people with lived experience to brainstorm ideas, discuss and prepare the community's response.
HUD recently published guidance prepared by people with lived expertise of homelessness who "discuss the importance of communities addressing homelessness by collaborating with, hiring, and sharing power with people impacted by this issue in the process."
Source link